When it comes to choosing the right PVC health faucet for your home, there are a few important factors to consider. A health faucet is a bathroom fixture that is designed to improve hygiene and cleanliness by providing a targeted and efficient way to clean the body after using the toilet. Here are some things to keep in mind when selecting a
PVC health faucet
:
Material: PVC is a popular material for health faucets because it is durable, easy to clean, and resistant to rust and corrosion. Make sure to choose a high-quality PVC material that will last for years without cracking or fading.
Design: Health faucets come in a range of designs and styles. Look for a design that is both functional and aesthetically pleasing, with a comfortable grip and an adjustable nozzle for better control of the water flow.
Water pressure: Make sure to choose a health faucet with a high water pressure for better cleaning power. A weak water pressure can make it difficult to clean effectively, while a strong water pressure can be uncomfortable or even painful.
Installation: Consider whether you want to install the health faucet yourself or hire a professional plumber. Choose a health faucet that is easy to install and comes with clear instructions.
Cost: PVC health faucets are available at a range of price points, from budget-friendly options to more expensive models. Consider your budget and choose a health faucet that offers good value for your money.
In conclusion, choosing the right PVC health faucet for your home is an important decision that can have a big impact on your bathroom hygiene and comfort. Consider the material, design, water pressure, installation, and cost when making your selection, and choose a high-quality health faucet that will provide reliable and efficient performance for years to come.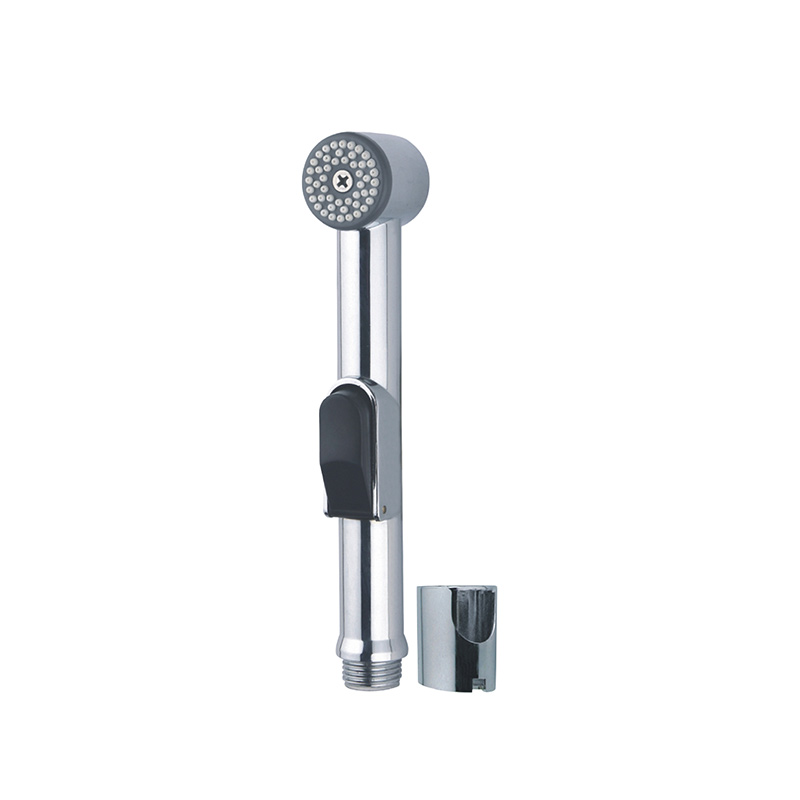 SYSTEM DESCRIPTION:
Color:
Chrome/white/other colors...
Packing:
1 Piece/Plastic bag
MOQ:
1000
This Bathroom Shattaf Bidet is a portable shattaf bidet that is connected to the water pipe. It's cute, compact, easy to use and sanitary. Its single nozzle washing function has been scientifically researched and optimized, which is ideal for health beauty and environmental protection.
Bathroom chrome portable shattaf bidet S-109-2Features: 1. All our bidets are made of PP/ABS material, which does not cause allergies and rust etc; 2. This product is equipped with a switch inside, which can make the button hidden when you do not need it, protecting the body against infection