A
plastic kitchen faucet
is a type of faucet that is made primarily from plastic materials. These faucets are commonly used in kitchen sinks and are known for their durability, affordability and ease of installation. They come in a variety of styles and designs, and can be found in both single-handle and double-handle configurations.
Plastic kitchen faucets are typically made of a combination of plastic and metal materials. The plastic parts of the faucet are usually found in the handle, spout, and other non-moving parts. The metal parts of the faucet are usually found in the valve, cartridge, and other moving parts that control the flow of water.
Some benefits of plastic kitchen faucets are:
They are affordable and easy to install
They are durable and long-lasting
They are lightweight and easy to handle
They are resistant to corrosion
On the other hand, one of the main disadvantage of plastic kitchen faucet is that they tend to be less durable than metal faucets and they may not have a long lifespan. They also may not be as resistant to high temperatures and may warp or melt if exposed to hot water for long periods of time.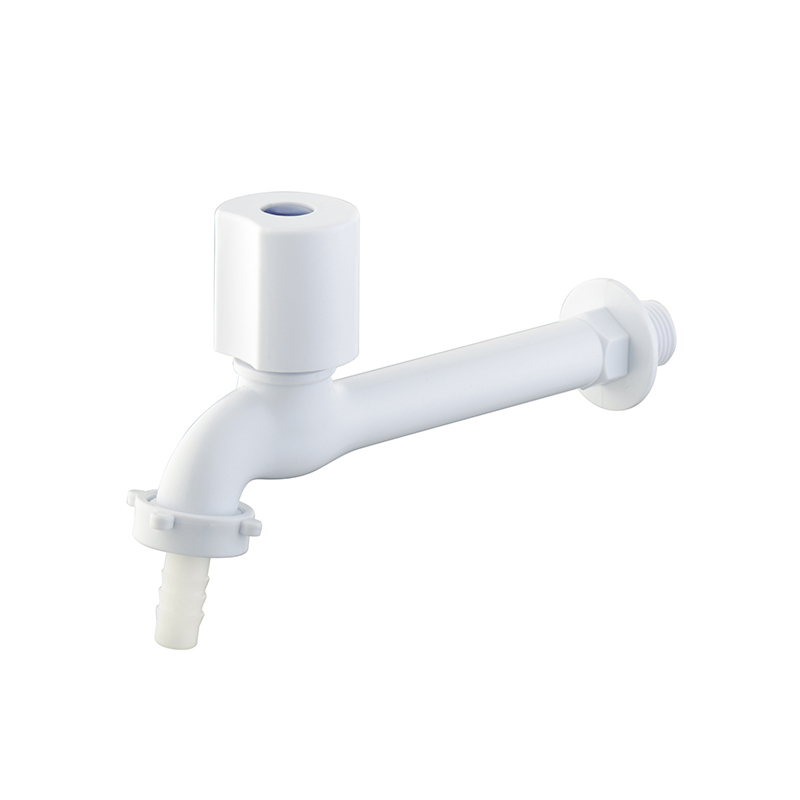 SYSTEM DESCRIPTION:
Valve Core
1/4 fast turn PLASTIC Ceramic
Installation
Wall Mounted
Number of hole for Installation
Single hole
Number of handles
Single handle
Packing
1 Piece/Plastic bag
MOQ
1000
ABS white water tap with long neck, the valve core is 1/4 fast turn plastic ceramic. The installation is wall mounted and single hole, it has 1 piece packing in a plastic bag.
Durable ABS white water tap faucet with long neck and knob handle. This model is easy to use, suitable for different sizes of sinks
We offer a range of plastic taps with the best design, material and price. If you are interested in our products, please contact us at any time.